Junaid Kabir, Thakurgaon :
Moinul Islam, 55, a two-time former councilor of Thakurgaon municipality's 6th ward and a candidate for the upcoming municipal elections, has passed away. Innalillah wa inna ilahi rajiun. This time he was contesting for the post of councilor with the ostrich symbol.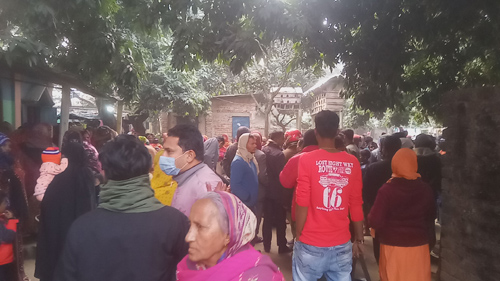 He died at Adhunik Sadar Hospital on Saturday afternoon after suffering a heart attack.
The news was confirmed by the eldest son of the deceased Md. Azad Islam.
The deceased was identified as Moinul Islam, son of late Monir Uddin of Shahpara mahalla of the ward.
He is survived by his wife, two sons and a daughter. His death has cast a shadow of mourning over the area.
Meanwhile, the supporters cannot accept the death of the councilor candidate. At the same time, various speculations have started among the people of the ward about whether there will be a vote or not.
Rezaul Islam, Assistant Returning Officer, Thakurgaon, said the Election Commission had been informed of the death. Only councilor votes in that ward have been canceled. Later, the vote for the post of councilor will be held through a new process through public notification.