Rafiqul Alam, Dhunat (Bogura):
Awami League's rebel independent candidate AGM Badshah (Jag) has won the Bogra's Dhunat municipality election with 3,902 votes for the third time. His nearest rival Awami League nominated candidate Professor TIM Nurunnabi Tariq (Nauka) got 2,932 votes.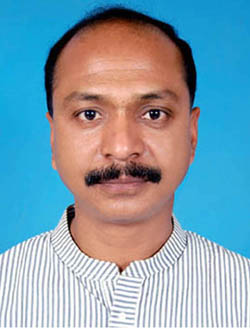 In the third phase of the Dhunat municipal election, all the nine centers were at risk, but in the end, the voting ended peacefully in a festive atmosphere without any incident. In the eyes of the administration, all the 9 centers in the municipal area were at risk. 31 booths were set up in these centers. The total number of voters is 11,613. Of these, 5,738 are male voters and 6,006 are female voters.
Voters cast their ballots by ballot from 8 a.m. to 4 p.m. 93 officials were in charge of taking votes. Of these, 9 are presiding officers, 31 are assistant presiding officers and 72 are polling officers. In this election, 4 candidates are contesting for the post of mayor, 33 candidates for the post of councilor and 10 candidates for the post of reserved councilor.
Mokaddes Ali, Dhunat Upazila Election Officer and Assistant Returning Officer for Municipal Elections, confirmed the information and said the polling was held in a peaceful atmosphere. AGM Badshah has been elected mayor by private results.